Filled with key nutrients to help Walleye grow, Lac Seul is one of the top lakes in Ontario for Walleye fishing. Lac Seul's water helps grow beautiful trophy-sized Walleye.
On an average day it is common to get up to 50 Walleye when fishing at the hot spots. Depending on how great the day is you might even reach the 100 mark.
When the day is not as nice and the pressure is dropping Walleye will not feed mid-day. On these days fish for Walleye in the morning, and the fish for Muskie, Northern Pike, or Smallmouth Bass during the afternoon.
The best time of the year to fish for walleye is May to September.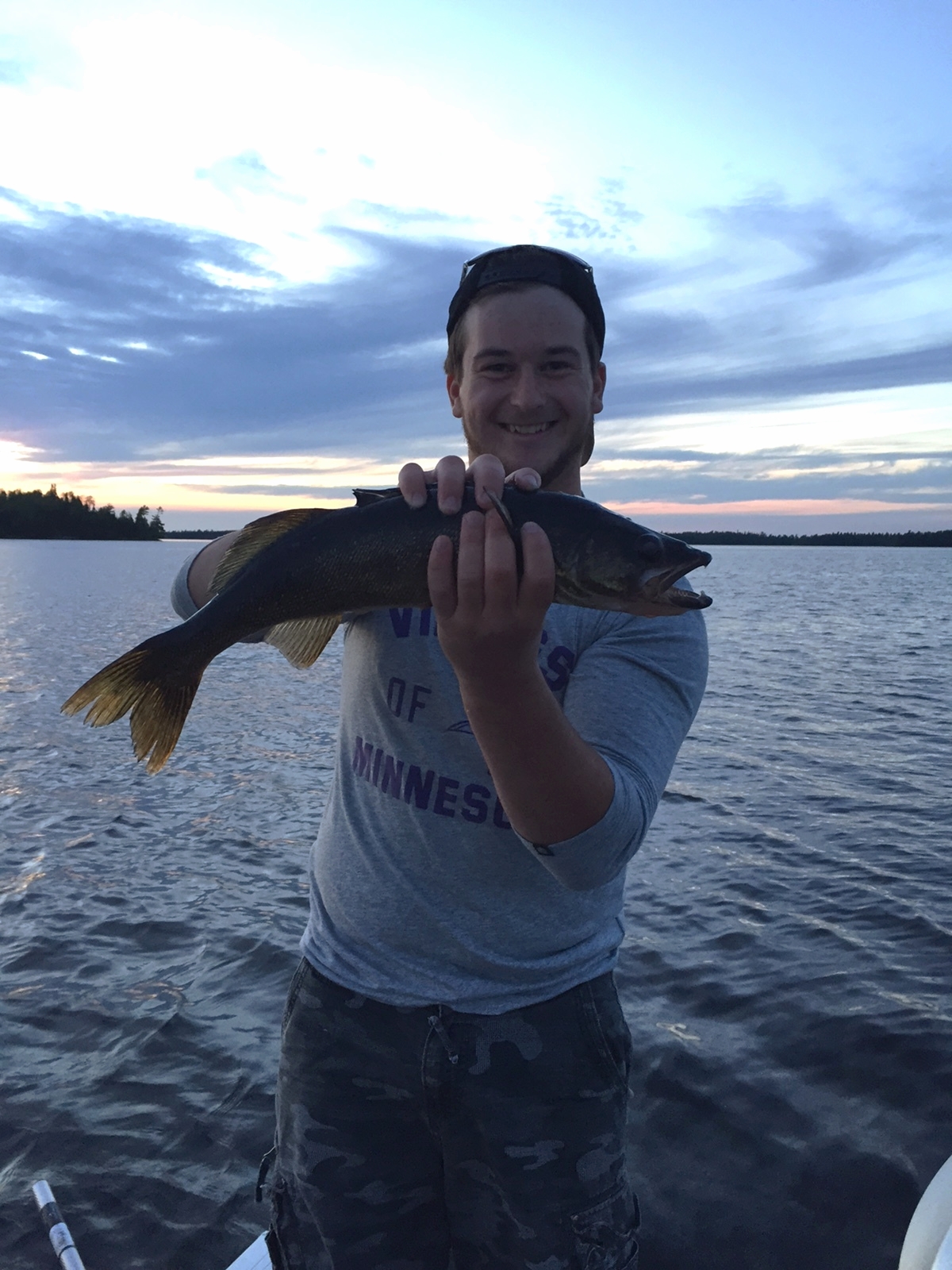 Spring Walleye Fishing
Once the ice starts to melt in the spring, Walleye migrate to where there is a current or sand.
At night Walleye tend to come right up to sandbars.
If fishing in shallow current, it is best to use a minnow.
You can use jigs, but beware of snags.
Mid-day is when Walleye are defending their spawning bed, they are attracted to bright coloured jigs.
The evening is when Walleye start feeding, it is best to use cool coloured jigs like blue or silver.
Summer Walleye Fishing
In the summer Walleye are everywhere throughout Lac Seul.
Most concentrated areas are in deeper weed beds, rocky points, shoals, and around the islands.
Trophy-sized Walleye can be in water as deep as 30 feet.
Best jig heads to use are 1/4 to 3/8 ounce with a White Twistertail, sometimes black or green.
When trolling a 3-Way Swivel Rig is best.
On hot days Walleye will try to stay out of the sunlight and are usually found close to the bottom of the lake.
Fall Walleye Fishing
Most Walleye are found along rocky points in deep water with shallow weed beds.
Walleye Regulations
Open Season: Jan. 1 to April 14 and third Saturday in May to Dec. 31
Limit - Sport License: Four in your possession
Limit - Conservation License: Two in your possession
Size Restrictions: None between 18 and 21 inches, only one greater than 21 inches
Muskie are commonly found where walleye are. That includes rocky points and shoals. Most Muskie caught are between 34 and 53 inches. It is easiest to catch trophy-sized Muskie with bigger-sized bait.
Even though Lac Seul is traditionally known for its amazing Walleye fishing, Lac Seul's Muskie fishing is great. It is very common to catch large Muskie, as Lac Seul's water is perfect for growing them.
Muskie Regulations
Open Season: Third Saturday in June till Dec. 15
Limit - Sport License: Catch & Release Only
Limit - Conservation License: Catch & Release Only. You cannot target Muskie with a conservation license.
A Northern Pike in the 20 pound range is considered a trophy size if it is over 40 inches in length. The best tackle to use for catching the trophy-sized Northern Pike are the Red and Silver Daredevils or the Yellow Five-of-diamonds Daredevil.
The rocky points, weed beds, and variety of rivers and streams make Lac Seul an ideal place for Northern Pike. Northern Pike tend to accumulate at the bottom end of streams and rivers.
The average-sized Northern Pike in Lac Seul are in the three to 10 pounds range.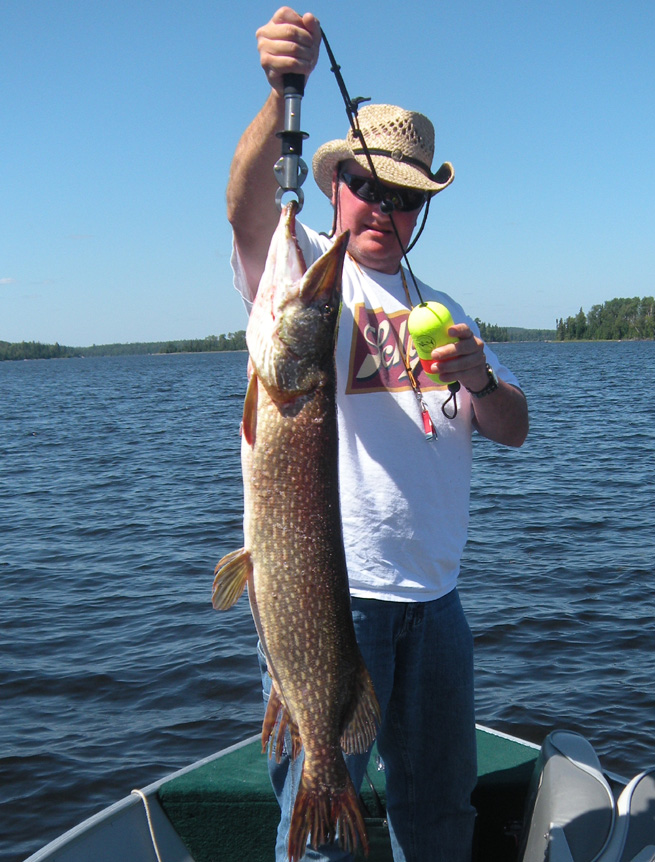 Northern Pike Regulations
Open Season: All year
Limit - Sport License: Four in your possession
Limit - Conservation License: Two in your possession
Size Restrictions Sport Licenses: Zero between 27.6 and 35.4 inches. Only one greater than 35.4
That being said it is still possible to catch a Smallmouth Bass between four to six pounds in Lac Seul. We just recommend you also fish for Walleye, Muskie, and Northern Pike during your trip.
The large size of Lac Seul is what makes it a great place for Smallmouth Bass to grow. Northern Pike and Muskies often eat Smallmouth Bass, which makes them harder to fish for in Lac Seul.
Smallmouth Bass Regulations
Open Season: All year
Limit - Sport License: Dec. 1 to June 30, two in your possession less than 13.8 inches. July 1 to Nov. 30, four in your possession (no size limit)
Limit - Conservation License: Dec. 1 to June 30, one in your possession less than 13.8 inches. July 1 to Nov. 30, two in your possession (no size limit)